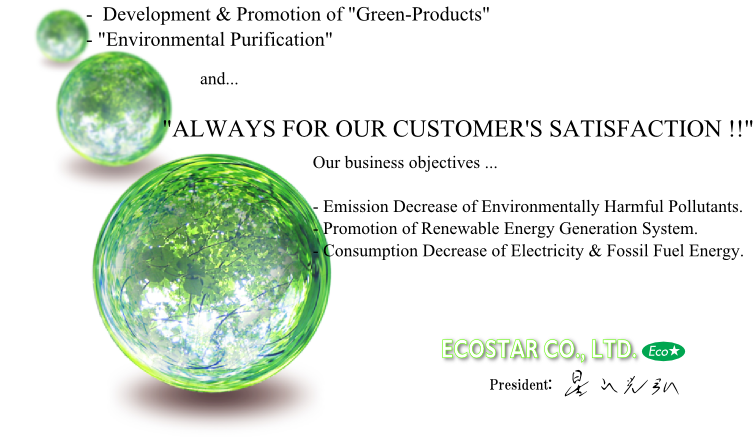 Thank you for visiting our company website !!
We are currently updating our English pages on our website and it will be taking for a while until completion.
We apologize for our inconvenience and please do not hesitate to contact us at any time for your inquiry about our dealing products.
Thank You !!



・April 1st, 2019: Our Company office was transfered to following address.
New Office Address:18-2-206, Sakuragi-Cho, Korien, Hirakata city, Osaka Japan, ZIP: 573-0088
TEL:+81-72-803-8051
FAX:+81-72-803-8061